Workshop: Stakeholder analysis for not to be paralyzed
Vortragender: Aleš Štempihar
Sprache: Englisch
Zeit: 09.05.2014 11:30-13:00
Workshop
Stakeholder analysis is part of Business Analysis Planning & Monitoring Knowledge Area in (still valid) BABKOK v2. Stakeholder analysis begins with identifying stakeholders who may be affected by the business need or with a new solution. Usually some of stakeholders are indifferent or even opponents of changes needed to meet the business need. If you do not conduct with them properly this could paralyze or stop the Business analysis in front or even worst in the middle of our project. On the other hand, with a well-done analysis of stakeholders we could gain their trust and support for the project. We need that because without a good stakeholder analysis we hardly come to solid solution scope, project scope, solution approach and the right solution itself.
The take away of this workshop:
Why do we need Stakeholder analysis
Who are the stakeholders
How to identified the stakeholders (with exercise)
What is stakeholders matrix (with exercise)
What questions BA must consider with stakeholders interests (with exercise)
How to define the project vision (with exercise)
Aleš Štempihar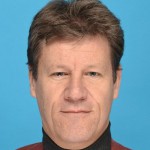 Aleš Štempihar combines his education and knowledge in business, business analysis, project management and IT with over 20 years of experience from different business areas for designing integral business solutions. Within his company Askit d.o.o., he uses the approaches of BA (especially enterprise analysis), project management and classical management skills to manage the business challenges of companies, which involves cooperation with upper and middle management on different business functions. He has finished more than hundred projects in the area of strategy reengineering, project and process management optimization, establishing project offices and overseeing business IT projects. He is a member of many societies and associations and is the first president of the IIBA Slovenia Chapter, having introduced business analysis to Slovenia in 2008.
Aleš Štempihar's profile on LinkedIn.