Workshop: Putting the BA into Backlog – The agile BA
Vortragende: Lyn Girvan
Sprache: Englisch
Zeit: 08.05.2015 10:30-13:00
Workshop
Business Analysis is a growing profession which is helping organisations to manage business transformation in an ever changing and complex world. BA's work across the business change lifecycle; from developing early understanding of business needs right through to ensuring that the IT solutions developed meet these needs. As a result, the Agile philosophy and techniques are fundamental to BA work.
The agile manifesto is clear about the agile philosophy for software development. This workshop will re-examine this philosophy and investigate its potential to be applied more widely to the business context.
Delegates attending this workshop will:
Learn about agile techniques, principles and methods
Understand how they can apply 'agile' in the wider business context
Understand how a business analyst can bring value to agile development teams
Learn how to be an Agile BA
After attending this workshop you will appreciate why agile approaches and techniques are not just reserved for developers but can – and should – be utilised by business analysts in the wider business context thus paving the way for agile development to succeed.
This workshop details how agile approaches can be applied by business analysts and how an agile BA really can put the BA into the product backlog to enhance the business benefits that IT projects deliver.
Lyn Girvan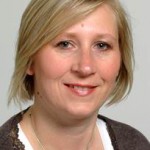 Lyn has over 25 years' experience in the business analysis and IT field as consultant, manager and trainer in both the public and private sector and more recently an author. She has worked in enterprise and strategic modelling and analysis, product level consultancy and agile coaching. Lynda has experience throughout the business change and system development lifecycles, and has used traditional 'waterfall' and 'agile' approaches.
She is a Member (MBCS) of BCS, The Chartered institute for IT, and is an examiner for the BCS's International Diploma in Business Analysis and Solution Development. Lynda has extensive experience of adding value to organisations through her business analysis work and is keen that business analysis is utilised much wider than just IT solution development.
Interview with Lyn
We recorded a short interview about Lyn's contributions to the BA Camp 2015. Listen to it here: