Workshop title: Reframing Requirements Engineering in its context of Business Analysis
Speaker: Julie Davies Shields
Language: English
Time: 12.05.2016 10:45-13:00
Requirements engineering is often viewed as an IT discipline, being as it is a key contributor to successful software development. Based on the awareness of the importance of requirements engineering, especially in IT projects, many companies have started to implement the role of a requirements engineer, which in today's project governance is often confused with the role of the business analyst.
So, how do we business analysts differ from our colleagues in the role of a requirements engineer? When and where do we business analysts use and rely on requirements engineering? What is the purpose of requirements engineering? Why is requirements engineering not always about IT? And if it is not about IT, what else is it about?
In this workshop, we will have a close look at those questions, using the BABOK v3 as a principle guideline and using examples from different projects where the main focus was not on software development.
This 2 hour workshop takes place at the BA Camp on May 12, 2016 in Vienna:
Book now
About Julie Davies Shields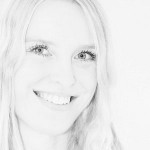 Julie is a certified professional Business Analyst (CBAP) and the owner of Davies Consulting GmbH, which provides business analysis services tailored to customer projects, without limitations to specific industries. She regularly provides training and coaching for in-project business analysts.
During more than 15 years in industry Julie has developed a passion for Business Analysis. From her initial experiences managing customer services for an industrial products firm, Julie developed a deep seated focus on delivering customer satisfaction by applying structured analytical approaches.  Projects across a diverse range of industries have included organisational change management, technology replacement, corporate training solutions, regulatory tax processes and company portal design within Financial Services, Pharmaceuticals, Education and Industrial organisations.
Back to Programme