Workshop title: Learn the Basics of Decision Management
Speaker: Michael Boyle
Language: English
Time: 12.05.2016 10:45-13:00
So you have defined the problem or opportunity, have a good knowledge about your stakeholders, feel confident about your collected requirements and have come up with a number of possible solutions that can be deployed. Now what? How do you know which one is the best solution, and how can you insure that the decision process is thorough and unbiased?
Welcome to the world of decision management. In this interactive workshop, we will go through the basic tenets of a business case, decision criteria, decision quality and various techniques you can use as a Business Analyst to ensure that the selection made is sound.
This 2 hour workshop takes place at the BA Camp on May 12, 2016 in Vienna:
Book now
About Michael Boyle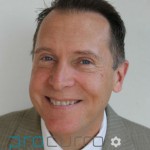 Michael has spent the last 27 years in Vienna, where he has worked for various global organizations. He has experience in managing virtual teams for over 15 years and has learned how to work closely with people he has never met. Michael ventured on his own back in 2012 in setting up Procurro Solutions and, since October 2015, is officially a startup with his eLearning portal Procurro.TV. His specialties include Business Analysis, ITIL, Project Management, Portfolio Management, Agile, Scrum, Lean and Kanban and Michael is a Certified Business Analysis Professional (CBAP), Project Management Professional (PMP), ITIL Foundation and Professional of Portfolio Management (PfMP) certified.
Back to Programme
Interview with Mike (7 Minuten)
As part of our BA-Podcast we interviewed Mike. Here he talks about what you can expect during his workshop: