About this Workshop
Business change no longer happens in isolation but is set to compete over restricted budgets, skills and delivery schedules within large project portfolios. There is an increasing focus on getting 'value for money' when committing to change projects. However, detailed business benefits are not always captured. Business cases often only describe high-level benefits without making any effort to base-lining the initial status quo, defining acceptance criteria, measuring key performance indicators and performing benefits reviews throughout the project lifecycle.
This workshop examines the importance of benefits realisation for successful project delivery. It introduces a proven multi-step model on how to incorporate successful benefits realisation throughout the end-to-end project lifecycle. Attendees will learn how to measure project benefits and how to ensure they are being realised throughout the entire project lifecycle. This is a hands-on workshop based on real-life case studies.
This 2 hour workshop takes place at the BA Camp on May 17, 2018 in Vienna:
Register now
About Claudia Michalik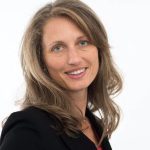 Claudia is a specialist in delivering major financial transformation and business change projects. She has spent the last 15 years in managing complex programs and full lifecycle projects in the financial services industry in Dublin and London. Claudia has successfully founded a management consultancy specialising in agile project delivery with focus on benefits realisation. She is a firm believer that projects should add value and not just burn budgets.
Claudia is an accredited BCS Business Analyst, Prince2 Practitioner, APMG certified Agile BA/PM, Lean Six Sigma Belt and Scrum Master.
Back to program